Biography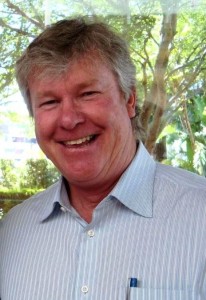 There are those who believe that in show business, it's easier to be unreasonably famous  for a year than it is to be merely successful for thirty.  Larry Wilcox has seen show business from all sides – as an actor, producer, writer and director. He not only survived his fame as co-star of one of the most popular television shows of the late 70's and early 1980s, but he has turned his five year stint on CHiPs into an enduring professional career on both sides of the camera, finding solutions both in and out of show business.Nearly thirty five years after CHiPs debuted on NBC, Wilcox is still an articulate, intelligent talent with a gravelly Wyoming accent.
His portrayal of CHP Officer Jon Baker drew from his own background; like Wilcox, Jon was a quiet but driven country boy making good in the big city. In fact, Wilcox was born in California but moved to Wyoming as an infant. Raised by a single mother (along with two brothers and a sister), he remembers that the family had to work hard to make ends meet.
 "One of my most proud days as a youngster was the day that I got hired – I was twelve years old and I got a JOB! I worked in the summer on a sheep and cattle ranches and slept in covered chuck wagons and in the mountains in a real teepee."
While he attributes his mother's influence to his "sensitive" side, the introspective man remembers Wyoming as  tough, where the environment beckoned you and mankind slapped you. Moving out to California after his freshman year of college, Wilcox contemplated a career in music until an acting coach encouraged him to try performing. Soon, however, Wilcox joined the best, the Marines (like his older brother). Although he was offered a stint as a Marine Officer it required a 6-year additional enlistment and Wilcox decided not to accept Marine Officer Training School and to pursue foreign languages and embassy duty as an enlisted man.
The day of his departure, his orders were fouled up and he was sent to Vietnam during the Tet Offensive, where he was part of a recon team inserted with a T-16 survey piece of equipment mapping the mountain tops and jungle for future fire bases. He also worked his math and slide rule magic in a Fire Direction Control Center.  After his meritorious awards and honorable discharge as a Sergeant, he returned to Los Angeles and attended college, where he double-majored in Pre-Med and Drama.
Thus began a pattern of balance that would recur throughout Wilcox's career – "economic security versus right-brain creativity."  he calls it now. He applied to medical schools in Nebraska and Texas but decided that acting was more fun (read: indulgent) and more lucrative at this young reckless age.
Wilcox's first break competing against 300 actors was being cast as Dale Mitchell in the syndicated series "Lassie" in 1972. Wilcox had a voracious appetite for information, and it wasn't just the acting that was exciting.
"I used to show up on the set with my Bolex camera and annoy the camera guys with elementary questions like what kind of f-stop, how could I increase grain and push film, how many ND Filters, and shutter speed I should use," he remembers with a chuckle.
After "Lassie," Wilcox got a number of guest starring roles on popular series (NBC,ABC, CBS) such as "M*A*S*H," "Hawaii Five-O" and "The Streets of San Francisco"  "Love Boat", and starred in several movies for Disney, MGM and FOX, including "Dirty Dozen: Next Mission", " The Dalton Gang", "AeroBureau",  "The Last Hard Men". "Mission Manilla" and others.
When "CHiPs" first premiered in 1977, it starred Wilcox and newcomer Erik Estrada (as Officer Frank "Ponch" Poncharello). At first, the show was more in the vein of "Adam 12″ or other police dramas; after the first season, however, the show took on a glossier, more elaborate style. "CHiPs" soared in the Nielsens as Estrada and Wilcox became TVs most popular crime fighting duo – albeit against the glamorous backdrop of southern California. Roller disco, hang gliding and go-carts seemed to be plot lines as much as car theft rings, drunk drivers or freeway accidents.
As the series progressed, Wilcox began to grow frustrated with his role and yearned for growth and intellectual stimulation, thus, being more creatively involved with the series.  As he did on "Lassie," he would bring his own camera to the set and work on new ways of shooting from the Kawasaki motorcycles that were Ponch and Jon's primary mode of transportation. It was as a result of his vision and tenacity that some of the cool Point of View camera angles were instituted.  He states, I was simply searching for tools to enhance the experience of the viewer and hopefully adding longevity to this high paying job that had little intellectual stimulation. Ultimately, Wilcox directed two of the series highest-rated episodes ("Ride the Whirlwind" and "Tow Truck Lady").
 "I'm the kind of person who just likes to participate creatively regardless of the credit," he admits.
Industrious and tenacious, he wrote episodes, filmed on weekends show concepts that were later used, and also convinced the producers to let him direct.
After he left "CHiPs" in 1982, Wilcox quickly moved into producing. He aggressively pursued the rights to "The Dorothy Stratton Story," which starred Jamie Lee Curtis.  Wilcox produced for NBC.  The surgically precise negotiations that Wilcox won over Hugh Hefner, NBC and MGM were very delicate and aggressive, sometimes warranting all night negotiations and investigatory work.  He consummated the rights to the story within 48 hours while others slept. The story of the Playboy model murdered by her boyfriend was an all-too-familiar tragedy to Wilcox, whose own sister had been murdered by her husband.  Wilcox went on to produce and direct commercials, specials and TV series.  In six weeks he made 8 deals at MGM.
Wilcox also developed; executive produced and directed the multiple ACE-Award winning TV Series "The Ray Bradbury Theater," which as a result of Wilcox's leadership ran on HBO and the USA network for five years with reruns thereafter.  He negotiated the deals with HBO, and the Treaty countries and their special tax allowance programs. Eventually Wilcox had found ways to produce these shows with foreign investment and tax incentives by taking advantage of the currency play and producing the episodes in France, England, Canada, and New Zealand.   Wilcox states the intangible asset enhancement that took place was almost as exciting as the standard GAP P&Ls and Balance Sheets.  These were multi- million dollar productions with logistics and budgets for 60-100 employees around the world.
Wilcox went on to produce and develop the major motion picture, "Flipper: that was released by Universal Pictures, and produced the "Lil CHiPs" pilot for a TV series.  His leadership dogma and the tenacious teams he picks seem to perpetuate winners.
Again, Wilcox's life has always seemed to balance between show business and other business concerns. He states that acting was a fun lark as a young indulgent male searching for identity solutions in life.
He says, "I feel so lucky I was able to ride the merry- go- round that most people dream about but never get the opportunity and if they do, it is later in life and it is sometimes construed as a poor and untimely reflection."
The film business was a great lesson in business combat and what it takes to survive.  One's moral compass will tell you which side of the line is really survival and what that means to you only. Wilcox is about gathering information and solutions.
Wilcox spends his off time with his family, including wife Marlene Harmon Wilcox (a former member of the Olympic track team) and children Wendy, Derek, Heidi, Ryan and Chad.
"Family is very important to me because that is the footprint we perpetuate," he says philosophically. "that is the ripple in the water when the rock first impacts the pool, and it is those waves, that energy that one produces, that determines our direction."
Even so many years later, Wilcox is somewhat stunned by the recognition he gets for "CHiPs."
 "I went to the graduation of a friend's son from Annapolis and it was like I was a VIP," he recalls. "At another evening I got off the plane in Brazil once and there were 40,000 fans waiting for me." Wilcox admits that such recognition is "a sweet panacea that becomes bitter with large doses." "The respect I really want are simply my family, and my close friends who understand deeply the word, loyalty."
As an actor doing the "CHiPs" reunion in 1998 Wilcox states. "It was wonderful to see the sparkle in my little boys' eyes when I put on the CHP uniform. I was their John Wayne for a day and for them to go into Toys- R-Us and see their own Dad as an action figure. I am very grateful for the experience and the memories the film business has afforded me. I hope the sparkle in my boy's eyes is now reflected in my older but excited eyes."
For the last decade Wilcox has been involved setting up banking solutions in West Africa and various business and philanthropic projects. He is presently  working on a TV show about precious gems and Montana sapphires along with other exciting and entertaining projects. He has a passion for "troubled teens" and children at risk and has some film projects planned around such subject matter.
Wilcox, a solid family man indulges in a myriad hobbies, including basketball, cutting and jumping horses, WW II aircraft, reading philosophy, psychology, and biographies of American business icons. He was also a former professional race car driver for the SCCA, and also set 8 International Land Speed Records at the Bonneville Salt Flats.  He was a member of the Professional Rodeo Cowboys Association and competed in professional rodeos around the country and is a private pilot and enjoys flying in formation with other "like minded" pilots.
In 2002 Wilcox was invited by the department of Commerce in Washington D.C. to sit on the emerging technology board.
Wilcox still enjoys studying international military strategists, working with new compression algorithms or technology, collecting French Burgundy wines or its counterpart, California Pinot Noirs, and staying up with the technology of reconfigurable computers and field programmable gate arrays. He is articulate, intelligent and completely candid in his interviews, and a fascinating and rich subject for anyone interested in a deeper conversation about philosophy, juvenile justice, psychology, television history, Vietnam, manhood, ethics, or simply the story of a very introspective, sensitive and gracious leader who has refused to let fame, perceptions or celebrity get in the way of hard work, discipline, integrity and success. His friends and family know him as extremely loyal, honest, philanthropic and hard working.